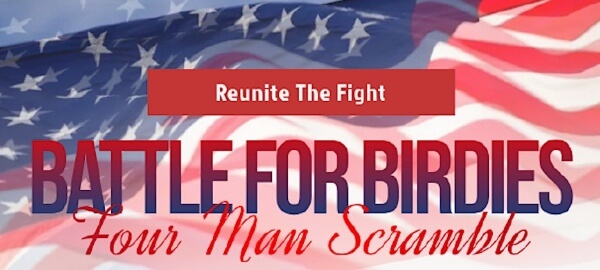 Battle for Birdies
Saturday, August 3, 2024 • 6:30am - 4pm CDT
Limestone Springs Golf Club
Reunite the Fight helps bring veterans together who have struggled with PTSD, survivors' guilt and suicide by taking them on trips to be able to have an outlet. Come join us for the Battle for Birdies golf outing, all proceeds will be donated to RTF!
SCHEDULE

6:30 am
Registration/Breakfast
8:00 am
Golfing Begins
Lunch will be provided
3:30 pm
Steak Dinner after golfing is finished
Followed by live music by 5ive O'Clock Charlie, raffle and auction!